Our Story
"As a business professional turned pastry arts graduate, I knew the roadblocks all too well. Starting a food business begins with courage and the skill to make a great product, but to really grow and make a living at it, you need a great space to create." – Jef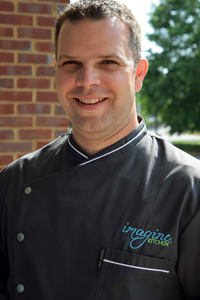 JEF HEUERMAN
Founder and Owner
When wrapping up high school and facing the decision of what I would do with my life, I took the "should" path doing what I thought was the sensible thing to do. I pursued and graduated with a Bachelor Degree in Business. I then continued on the path of "should" and started my career with typical sales and marketing roles in business. I knew that something was missing though, and I knew that I needed to take a bold step into a new adventure.
It all began with a cake decorating class that I took to compliment my love for baking. As I left class with decorated cakes, I started sharing my work with my coworkers at the office and the cake orders began to roll in. That sparked a new confidence in me that this cake art could be a very fulfilling career pursuit so I went back to school to refine and expand my skills in the world of pastry arts.
When I graduated magna cum laude from the Midwest Culinary Institute, I was so excited and wanted to open my own cake shop to produce custom carved celebration cakes. I knew that I had what it takes and the desire to succeed in building a new business, but it was so frustrating because I didn't have the space or equipment needed to grow the business.
When I worked out of my home kitchen, my small oven limited the number of layers I could bake at one time. My creative design process and carving work was also very cramped in a tight space of countertop and kitchen table surfaces. The whole process was inefficient and my small kitchen was in a constant state of disarray (not to mention the disruption it caused at family meal times).
I desired my own shop, but reality set in when I started looking at the costs of commercial equipment, signing a long term lease, and investing in the requirements to meet health department codes. The upfront expense was not something my family could handle at that time. I continued to make cakes for friends and family, but the cake shop business never happened.
After much time had passed, I was able to invest in the kitchen space I always envisioned, but my mission shifted from running my own cake shop to using what I've been blessed with to enable the dreams of many.
I'm so excited to be able to offer Imagine Kitchen so that you can fulfill your food business vision!
If you currently have a food production business, want to start a business, or have ever thought, "I could be successful selling my amazing recipe," then Imagine Kitchen is here to help! We provide you with a health department approved commercial kitchen for rent, with high quality commercial grade equipment, and a space that you can use without having to commit to a long term lease. You pay for the number of hours you need to use it per month. It's our desire to see you succeed and we will work with you to help you reach your business goals.
If this is your dream, we'd love to be a part of it! Email me at jh@imaginekitchen.com or reach out through social media below and we'll connect on your next steps!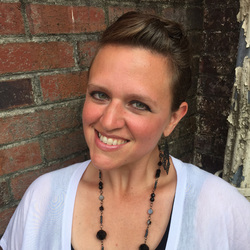 STEPHANIE HEUERMAN
Co-FOUNDER and Co-owner
Meet my wife, Stephanie. She's been by my side over 29 years for life adventures together and is here to make Imagine Kitchen an amazing resource for your journey of building and growing your business!
She built her career in the crossover of marketing and technology after getting her Bachelor Degree in Business. She excelled at building ecommerce and business technology solutions while working in corporate America. Her career has been defined by continually learning new skills and using that knowledge for innovative problem solving and strategy development across multiple disciplines.
Stephanie has invested her skills and heart into our entrepreneurial adventure because that's where she sees our life's best ahead of us. For Imagine Kitchen, Stephanie uses her foundation of creative design and marketing skills along with her tech savvy skills to lead the Imagine Kitchen Creative Services. She offers product photography and styling services as well as strategic marketing, website, and social media consulting to help you reach your ideal audiences.
You can see her professional background and references at the LinkedIn link below, or reach out to her through any of the social media below.