We'll Get Straight To It… Hourly Rental Rates
*
shared use Rates
SHARE AND SAVE!
Want a special deal on a great space to create? If you're open to share the kitchen with no more than one other maker, using different equipment, you can get these reduced rates:
64+ hours/month at $12 per hour
40 – 63 hours/month at $15 per hour
16 – 39 hours/month at $18 per hour
8 – 15 hours/month at $21 per hour
EXCLUSIVE USE RATES
MAXIMIZE YOUR SPACE.
Prefer to have the space all to yourself?
We respect that and welcome you at these competitive rates:
64+ hours/month at $18 per hour
40 – 63 hours/month at $22 per hour
16 – 39 hours/month at $26 per hour
8 – 15 hours/month at $30 per hour
Looking for more savings? Ask us about our discount for renting the kitchen between the hours of 12:00 A.M. thru 6:00 A.M.
* Standard for recurring kitchen space rental is a minimum of 3 month contract for at least 8 hours per month.
* One-time use may be available, with rates dependent on the type of use. Please contact us for more information.
great location
Need an extra ingredient? Publix is right across the street, and Earth Fare, Lowes Foods, and Walmart are a short drive down the street.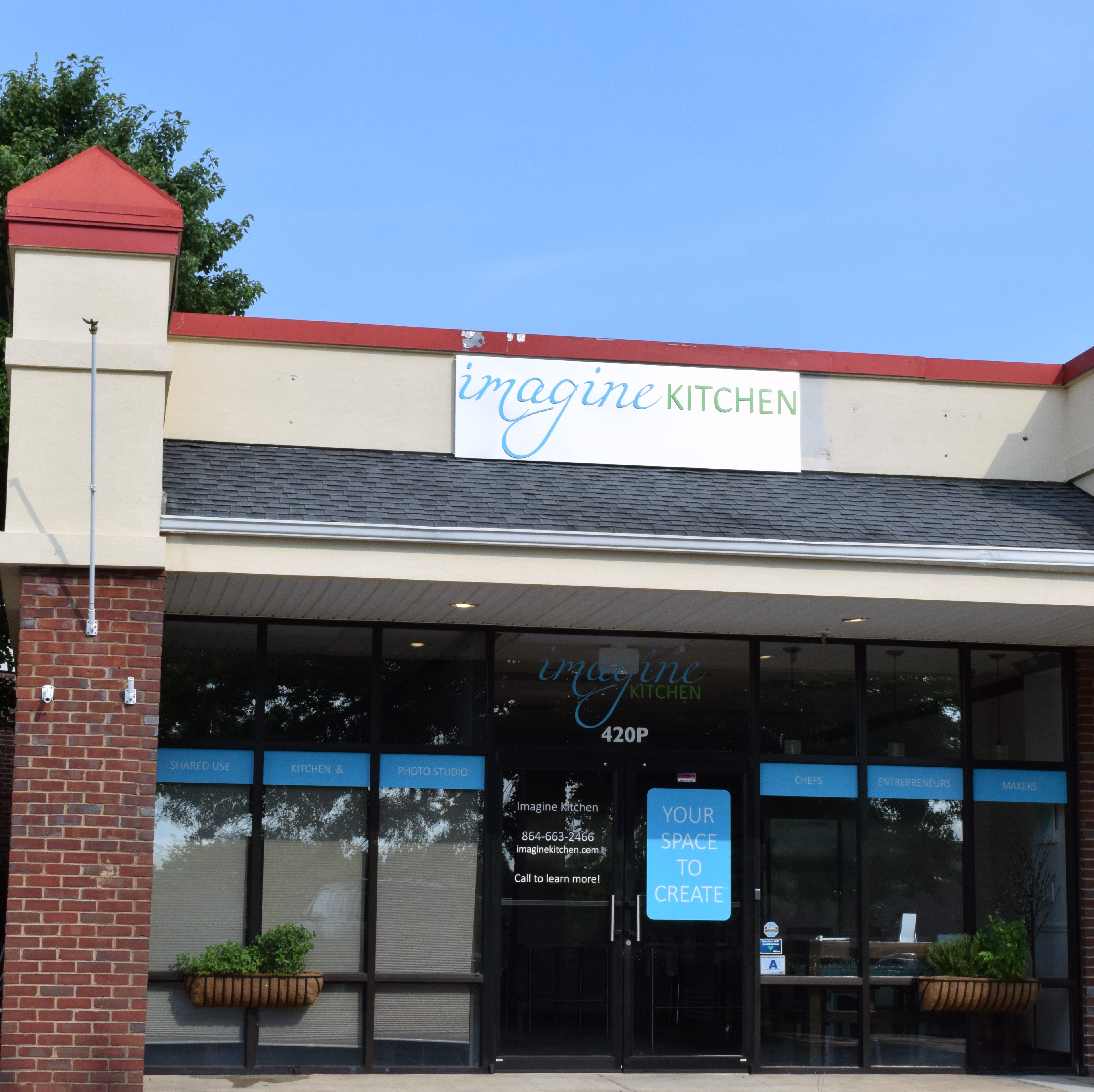 well-Equipped
We have commercial grade equipment for you to be productive in the kitchen whether it's small batches or large scale production.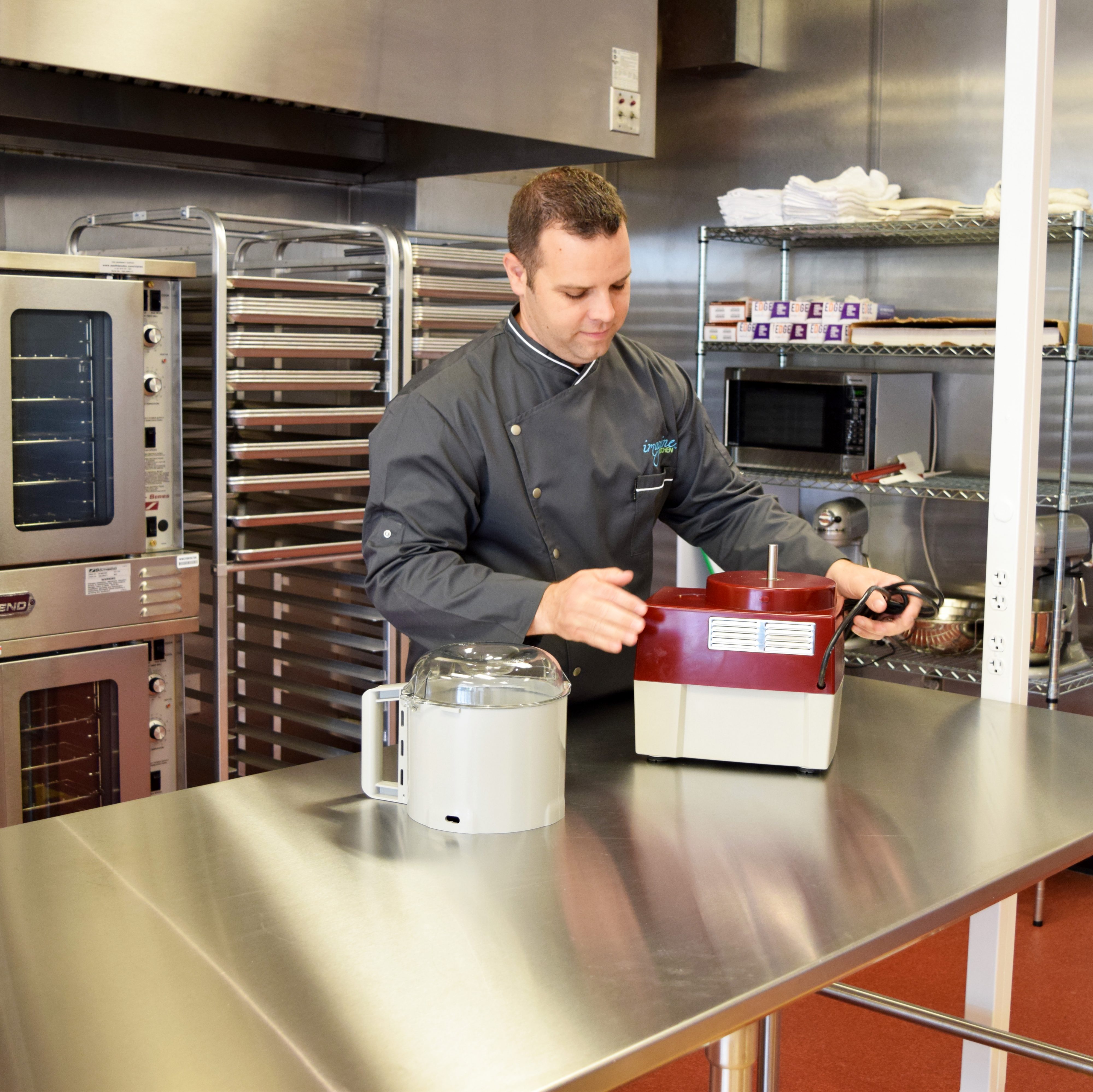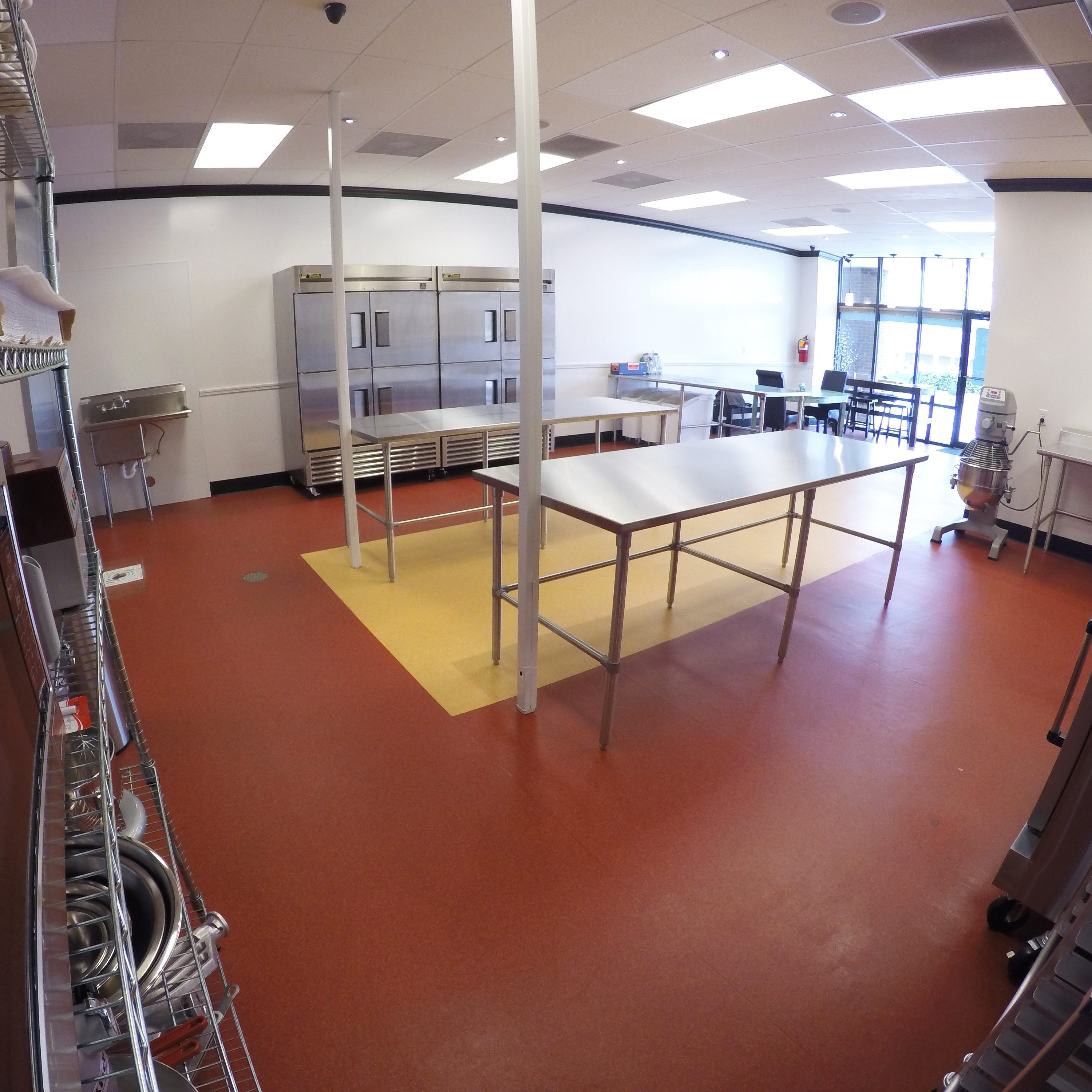 lots of Flex space
Want to host a class or event at the kitchen? There's plenty of space to move the tables and even set up your own tables and chairs to accommodate guests.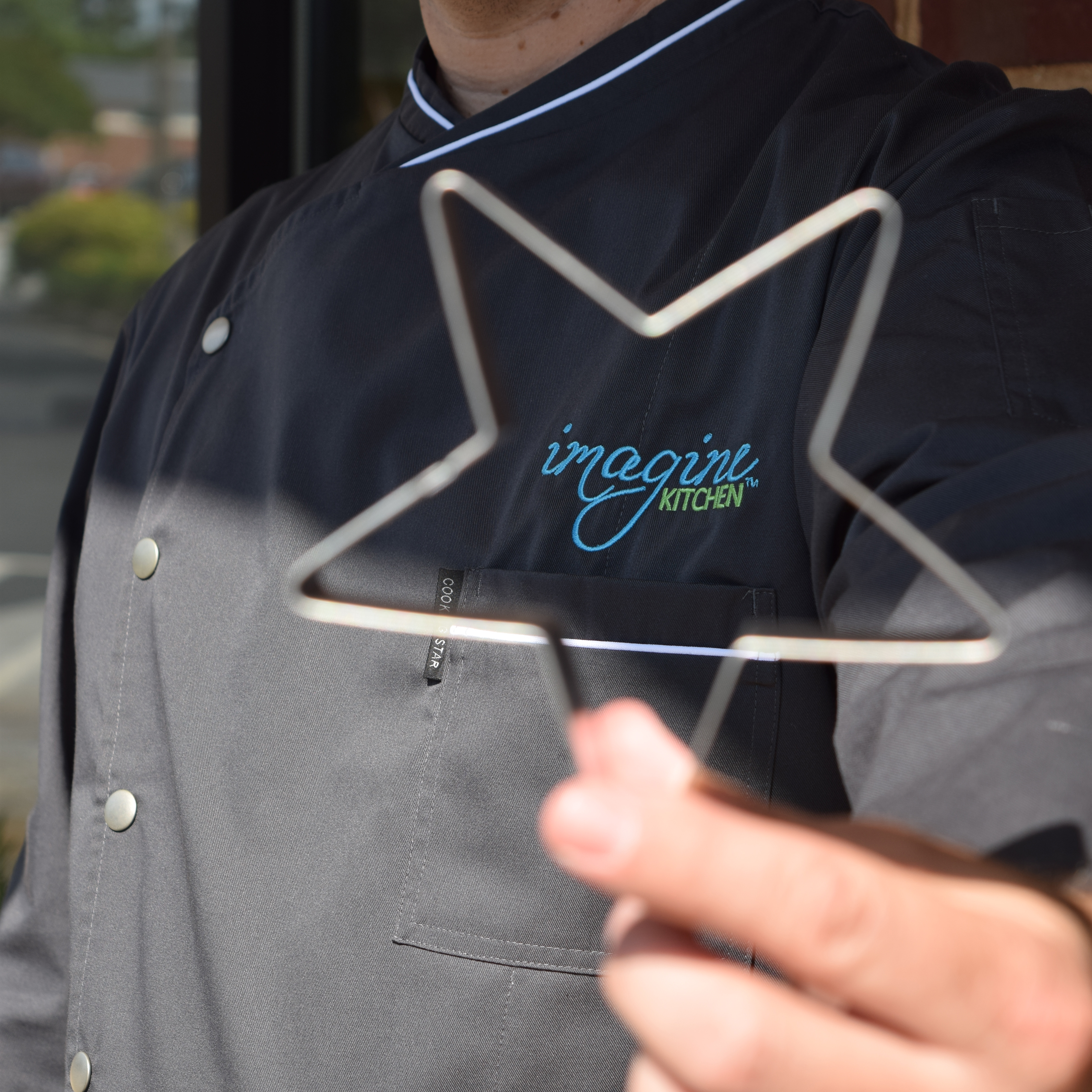 you are the star
We built the kitchen from the ground up to give local food businesses a place to start and grow without the risk of a major investment until they are ready to scale up.
ABOUT OUR COMMERCIAL KITCHEN
why use our professional kitchen?
Safe, well-lit location with quick access to I-85, Pelham Rd., and SC-14
Available 24/7/365 with secure keycard access and security cameras
DHEC approved, A-rated commissary space dedicated to YOU growing your food business, and can be used as ghost kitchen as well
Efficient use of time in the kitchen – i.e. increase your capacity for production, use a dishwasher!!!, plus no pack-in/pack-out if using our secure storage
Super convenient, real-time scheduling website so you can see all available time slots and lock-in your schedule as much as 12 months in advance, or schedule as you go, whichever works best for you
Option for exclusive use of our kitchen space during your scheduled hours – no other clients' keycards will work for entry during your scheduled hours
Commercial grade kitchen equipment and supplies available for your use
90 sq feet of tabletop workspace – lots of space to spread out!
Consumables like parchment paper, rubber gloves, and cleaning chemicals INCLUDED in your monthly invoice
Towel cleaning service and deep cleaning services INCLUDED in your rate
Free wi-fi onsite
Welcoming meeting space for your client consultations or tastings, and additional workspace for your business productivity
Photo studio professional lighting available upon request to capture great, mouth-watering images of your food products
HOW TO BOOK THE KITCHEN
Ready to take a next step to rent our commercial kitchen?
Call us at 864-663-2466 or click here to send us your info. We'll answer your questions, set a time to give you a tour, and give you the info on how to get started.
Equipment available for use
Double Convection Oven – Gas, Double Deck, Bakery Depth
2 Ranges each with Gas, 6 Burners, and Standard Oven
Refrigerator – Reach-in, 4 half doors
Refrigerator – Reach-in, 3 full doors
Refrigerator – Reach-in, 2 full doors
Freezer – Reach-in, 4 half doors
Freezer – Reach-in, 2 full doors
Planetary Mixer – 30 qt, Wire Whip, Spiral Dough Hook, Flat Beater
Robot Coupe Food Processor with standard blade, slicing disk, and grating disk
Kitchen-Aid Professional Mixers – Two 5 quart mixers and one 6 quart mixer
Microwave
Commercial Dishwasher – You're paying for your time and this efficient machine greatly reduces your time at the sinks!
Pots, pans, mixing bowls, towels, gloves, digital scale, thermometer, etc.
Additional equipment may be considered based on common client needs
storage options and rates
Lock and Roll with our secure storage units (33 – 35 cubic ft.) at $50/month
Dry Storage Shelves at only $10/month per shelf
Refrigerator space at $45/month per half door space (2 shelves, approx. 12.5 cubic ft. per half door space) OR ask us about renting per shelf
Freezer space at $50/month per half door space (2 shelves, approx. 12.5 cubic ft. per half door space) OR ask us about renting per shelf